Desmond Moey
Desmond Moey is a Singer-Songwriter, and Show Producer (Musicals, Concerts, Events). Recent works include 'Symphony in the Sky Sentosa 2014', 'Superhero Musical 2013(SGH), and Glow Musical PUB 50th Anniversary 2013. He has written songs for events such as Musical Singapore NDP 1997. He runs a music publishing outfit that helps songwriters earn enough to sustain their commitment to the art of songs. Under his leadership, successful song writing courses have also been conducted with the NLB (2013), and even the PRISONS Service (2013 Dec).
Courses conducted:
Nandini Nagpal
Nandini Nagpal is a professional storyteller and a mindfulness practitioner, trainer and coach. She has worked with children and teenagers in different ways for the past 12 years. She has also been a judge at children's storytelling, creative writing and oratorical competitions.
Nandini is also a psychometric assessment coach for executives. She has studied Applied Positive Psychology and learnt advanced meditation. She is a Professional Member of the Storytelling Association (Singapore) and is currently on their Executive Committee.
Courses conducted:
Ng Swee San
NG Swee San is a freelance writer with tv screen credits for prime-time dramas (Code of Law 1 and 2; The Pupil 1 and 2; Anything Goes; Yang Sisters; 80s Rewind;), children's shows (Kids United seasons 1, 2 and 3; Sketch; Shapes), infotainment (Art of Health; Travelling Palette) and docu-dramas and documentaries (True Courage; Dining with Death).
Her first feature film screenplay Funeral Ties was awarded second prize at the MDA National Scriptwriting Competition 2003 (Feature Film category). She has also been awarded three feature film script writing grants by the Singapore Film Commission.
Since 2008, she has been teaching screenwriting at Puttnam School of Film, Lasalle, and helps workshop student scripts. She was story consultant for the feature film Blood Ties.
Her first full-length play Marriage of Inconvenience was staged by Theatreworks in 2004. Her subsequent plays include Sangkuriang (adaptation of Indonesian folktale) and Bond-age (part of the OCBC Singapore Theatre Festival 2009).
Courses conducted:
Lynette Owen
LYNETTE OWEN is a copyright and rights consultant based in the UK. She has worked in the field of rights at Cambridge University Press, Pitman Publishing, Marshall Cavendish and then at Longman Group (more recently Pearson Education) where she held the post of Copyright Director. She regularly lectures about rights on publishing degree courses in the UK and also runs training courses in the UK and abroad, most recently in Brazil, Poland, India, Malaysia and the Middle East. She is the General Editor of, and a contributor to, Clark's Publishing Agreements: A Book of Precedents 9/e (Bloomsbury Professional, 2013) and is the author of Selling Rights 7/e (Routledge, 2014). In 2003 she was awarded the London Book Fair Lifetime Achievement Award, and in 2009 she was awarded an OBE in the New Year Honours for services to publishing and international trade.
Courses conducted:
Kylie Peh
Kylie PEH is a Partner in the Intellectual Property, Technology & Media, Telecommunications and Data Protection Practices.
Her main practice areas encompass both contentious and non-contentious IP, IP portfolio management, privacy and data protection, as well as media and telecommunications work, covering transactional, enforcement and advisory work including technology transfers and licensing, IT agreements, franchising and IP due diligence, IP asset acquisitions, divestments and other arrangements in the context of corporate mergers and acquisitions.
Kylie has been involved in a number of significant matters including acting for SGCM Pte. Ltd., a wholly-owned subsidiary of Singapore Press Holdings which operates Singapore's number one online car site "www.SgCarMart.com", against Portalone Pte. Ltd, the operators of "www.oneshift.com", on copyright infringement issues relating to the reproduction and republication of advertisements and other copyright content from SgCarMart.com without consent; Focal Marine Pte. Ltd. on matters relating to a claim for copyright infringement arising out of technical specifications; and a UAE-based media company in drafting and negotiating an electronic publishing agreement for the publication and distribution of e-books in relation to works of famous Arab authors for which the company had previously acquired the intellectual property rights.
Kylie graduated from the National University of Singapore and is admitted to the Singapore Bar.
Courses conducted:
Anupa Roy
Anupa Roy is a writer for young adults and children; content writer and information consultant. She is the author of the colourful picture books, 'Travels of Little Rice Grass & Travels of Little Tea Leaves' published by Ethos Books Singapore. She has also written heritage stories for Sentosa, Singapore, Mount Faber and Singapore Tourism Board. Anupa holds a post graduate degree in English Literature and language with specialisation in ESL; and a degree in Library and information science and certificates in technical writing as well as children's writing.
Courses conducted:
Saad Chinoy
Saad Chinoy is a professional geek with a passion for technology and OpenSource philosophy, Saad conceptualizes tech solutions. Charged with Technology for Tusitala, he's been developing a digital publishing platform that leverages mobile app interactivity to create unique user experiences.Saad also volunteers with several non-profits and is a self-confessed maker and coffee-person.
Courses conducted:
Nilanjana Sengupta
Nilanjana Sengupta's recent book The Female Voice of Myanmar: Khin Myo Chit to Aung San Suu Kyi was published by the Cambridge University Press in October 2015. Her forthcoming book is Singapore, My Country: Biography of M Bala Subramanion, due out in May 2016, to be published by World Scientific, Singapore.
Born in Kolkata, India, Nilanjana studied humanities at the Presidency College and holds a master's degree in business management. She worked as a free-lance journalist in Mumbai, writing for the Times of India and Hindustan Times. Since 2010, she has lived in Singapore, having been associated as a Visiting Fellow with the Asia Research Institute, NUS as well as with the ISEAS-Yusof Ishak Institute, Singapore. Her earlier publication, A Gentleman's Word: The Legacy of Subhas Chandra Bose in Southeast Asia, was first published by ISEAS, Singapore in 2012 and then by the Cambridge University Press in 2013.
Courses conducted:
Samuel Seow
Described as a "mover and shaker" in Singapore's legal industry by Asian Legal Business, Samuel Seow is the Managing Director of Samuel Seow Law Corporation, and his expertise lies in the field of intellectual property law, with a special focus on the application of these laws to the entertainment, arts and media industries. The Law Corporation has also been ranked annually in the prestigious "AsiaPacific Legal 500"in the field of media laws and intellectual property. Samuel is also a member of several international entertainment and trade mark associations. Samuel regularly speaks at seminars and courses on the subjects of Intellectual Property as well as Entertainment, Arts and Media laws.
Courses conducted:
Kiran Shah
Kiran Shah brings her 15 years of professional storytelling experience together with a background in social work and education. She has been working in the field of education for over 30 years and strongly believes that storytelling is the perfect means to impart values in a non-didactic way.
Courses conducted:
Moses Sia
Moses is an experienced educator and workshop facilitator with a special interest in creativity. He has authored and illustrated many TinyTap creations and is recognised as one of its Trusted Teachers. He has also written and illustrated Creative Cool Cat - A Guide to TIM-BUG-Tool, a book on creativity. With over 20 years of experience as an educator and his passion for learning, Moses enjoys co-creating memorable and meaningful learning experiences with his participants.
Courses conducted: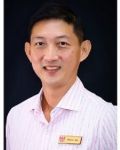 Steven Sim
Steven has been an Educational Therapist with the Dyslexia Association of Singapore (DAS) since 2015. He has been trained to provide specialist intervention for children with Dyslexia. Steven also has a dual specialisation in English Exam skills to help equip students with various strategies and skillsets to perform well in National Examinations like PSLE.He holds a Specialist Diploma and a Post Graduate Certificate on Special Education Needs with the University of South Wales. He is currently pursuing a Master's program with the same University.
Courses conducted:
Swee Leng Teoh
Swee Leng Teoh is a graduate from the Faculty of Law, National University of Singapore. She currently manages and runs her own editorial consultancy, providing editorial services to international and local publishers. She has worked for many years as a professional editor on a wide range of business and consumer books and journals. She has also written for Asian-based magazines such as Silkwinds, Asian Hotel & Catering Times, Travelmart and Tourism Asia. She wrote, edited and co-published Our Kuching: The Vanishing Street Cats of Singapore.
Courses conducted:
Audrey Tan
Audrey is Director of Learning at Splendour Labs. A former school Vice-Principal and passionate Literature teacher with over 12 years of experience in education, Audrey enjoys facilitating reading and writing classes. She is also a Positive Psychology consultant who adopts strengths-based approaches to help individuals and organisations flourish. She enjoys combining her love of Literature and Positive Psychology to develop workshops that focus on strengths, positive emotions, empathy, and resilience. An engaging speaker and workshop presenter, she has trained hundreds of teachers.
Courses conducted: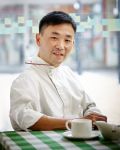 Heman Tan
Chef Heman Tan is a man of many talents, in addition to having more than 20 years of culinary experience; he is also a competitive triathlete and a celebrated ceramist! Currently he is the Co-Founder cum Chef owner of Iron Supper ClubHe manages his dyslexia at work with the clever use of visuals, graphics and even the handy dictionary to remember recipes. As busy as he is, Heman is never too far away from being hands on in the kitchen and putting his creativity to good use.
Courses conducted:
Verena Tay
Verena Tay (www.verenatay.com) is a writer, editor, storyteller and theatre practitioner. She has published a short story collection, Spectre: Stories from Dark to Light (2012), and three play collections: In the Company of Women (2004), In the Company of Heroes (2011) and Victimology (2011). She has also edited nine fiction anthologies, including the popular Balik Kampung series published by Math Paper Press. An Honorary Fellow at the International Writing Program, University of Iowa (Aug–Nov 2007), she holds three Masters degrees in English Literature, Voice Studies and Creative Writing. She is currently working on her first novel.
Courses conducted:
Christina Thomas
Christina Thomas is a freelance editor, proofreader and trainer who works on books and corporate and online texts. She is an advanced member of the SfEP ( Society for Editors and Proofreaders) in the UK. Working with colleagues, she has developed editing courses for the SfEP and the Publishing Training Centre in the UK. This collaborative approach enables her to incorporate a wide area of expertise into training courses.
Courses conducted:
Tim Tucker
Tim Tucker is an independent digital content strategist and user experience specialist. He provides training and consultancy to some of the world's leading publishers and media organisations, including Harper Collins, Hachette UK, Publishing Scotland, The Telegraph Media Group, News International, IPC Media, Reed Business Information and BBC Magazines.
Courses conducted: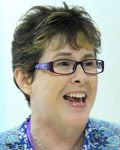 Sheila Wee
Sheila Wee has been a professional storyteller for 15 years and has been described as a Godmother of Singapore storytelling in various aspects of education. A strong focus of her work has been in the use of storytelling in various aspects of education. She has conducted numerous workshops in this area in Singapore, in the region and beyond.
Courses conducted:
Wendy Wong
Wendy Wong: 10 years of working with typography, colours and breathing space have not dulled Wendy Wong's enthusiasm for design. Recently, this mom of two has focused her efforts into building user interfaces for interactive apps. When she's not seeking comfort from food, Wendy appreciates the work of others at Kiki.K and Etsy.

Courses conducted: