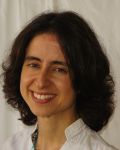 Ana Sousa Gavin
Ana Sousa Gavin is an experienced storyteller and trainer, qualified in Psychology and Early Years Education. She has a great passion for storytelling and believes that anyone can be a storyteller with their own personal style.
Courses conducted:
V.Geetha
SYNOPSIS
This full-day course is suitable for writers, illustrators and publishers looking to gain some intermediate to advanced knowledge about writing and illustrating children's picture books and young adult fiction, especially for a market like India. V.Geetha is an author at Tara Books, an independent publisher of picture books for adults and children based in Chennai, South India. Come learn about what goes into creating children's picture books and young adult fiction books which are popular and thrive in a competitive market.
Courses conducted:
Damyanti Ghosh
Damyanti's short fiction appears in Griffith Review, Australia; Lunch Ticket, Bluestem, The First Line, Ducts.org by New York Writer's Workshop, and other journals in USA, as well as publications in Singapore and India. She's featured in print anthologies by Twelve Winters Press, USA, and by major publishers in Malaysia and Singapore. Her story Picasso Dreams was recently shortlisted and received a judge's commendation at the Bath Flash Fiction award, UK, coming in 5th out of a 1000 entries
Courses conducted:
Trina Ha
Ms Trina Ha is a legal counsel at the IP Academy. Previously in legal practice, she specialised in matters involving the protection, management and exploitation of intellectual property rights in various industries including the media, telecommunications, internet, F&B, retail and fashion sectors. She was also at one point legal counsel with the Media Development Authority of Singapore where she drafted, reviewed and negotiated the contracts for the Authority's range of investments in film, television, animation and game development and production. She has conducted talks and customized workshops on intellectual property rights for various companies, organisations and institutes of higher learning. Ms Ha co-authored the volume on Media Law published by Butterworths as the first title in the series of Singapore Precedents and Forms. During her time in legal practice, she was ranked annually since 2007 in the intellectual property industry and TMT industry by the Asia Pacific Legal 500.
Courses conducted:
Linden Harris
With a 30-year commercial career in education and academic publishing, Linden Harris has held executive and senior leadership roles with leading global companies including Harper Collins, Heinemann, Cengage Learning, and Cambridge University Press.Linden is now building a successful plural career as an independent commercial adviser. Linden helps companies, from start-ups to plcs, with their strategic thinking, to develop business opportunities both in the UK and internationally including at Marketability (UK) Ltd. She was the Deputy Managing Director: Global Education (Africa, Australia, India, International Examinations, UK) at the Cambridge University Press from 2013-15. She was Director of Publishing and member of Executive Board EMEA at Cengage Learning from 2009 - 2013.
Courses conducted:
Hassan Hasaa'Ree Ali
Hassan Hasaa'Ree Ali, is the author of 'Selamat Malam Caesar'(Goodnight Caesar), his first short story collection which was also shortlisted for the 2014 Singapore Literature Prize ( SLP).
He won the 3rd prize in the 2007 Golden Point Award in the Malay Short Story with his short-story 'Amnesia' and the 1st prize in the 2011 Golden Point Award Malay Short Story category with a piece entitled 'Homeostasis'. He came in 1st for Sayembara Nokhta Putih with his Sci-Fi short story 'Souvenir Dari Angkasa Lepas'.
In June 2012 Hassan attended the Iowa Summer writing festival in the United States.
Hassan also graduated from the National Arts Council Mentor Access Project under the guidance of Singaporean writer Mr Anuar Othman.
Courses conducted:
Hidayah Amin
Hidayah Amin had her first short story published when she was 11 years old. It was only when she lost her childhood home that she resumed writing and published Gedung Kuning in 2010. She has since written five non-fiction books and four children's books, including the award-winning The Mango Tree.
Courses conducted: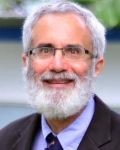 Dr George Jacobs
Dr George Jacobs has taught collaborative learning to a wide variety of teachers in Singapore, from teachers of lower primary students to teachers of adults. Furthermore, he has written many articles and books on collaborative learning, reading and related topics. George serves on the boards of the International Association for the Study of Cooperation in Education and the Extensive Reading Foundation. Currently, he teaches at James Cook University, as well as helping the Book Council.
Courses conducted:
Shelley Kenigsberg
Shelley Kenigsberg is a prominent freelance editor, writer and trainer. She runs S K Publishing (working with a range of private and publishing clients) and, since 2009, has presented Editing in Paradise masterclass programs. In 2012, Writing in Paradise began and now, both programs are fun in (as the name suggests) paradisiacal places. This year, Byron Bay, Ibiza, Myanmar and Bali. She is currently involved in training editors, mentoring writers, and editing and writing for trade, corporate, academic and educational, government and private clients.
Shelley is Head of the Macleay Diploma in Book Editing and Publishing and has delivered the course for the past 26 years. She has developed and presented courses for writers centres (Northern Rivers WC, Northern Territory WC, NSW WC, Tasmanian WC, Qld WC); Asia-Pacific Writers and Translators; Societies of Editors, Style Council, Institute of Professional Editors conferences, Distance Education for the Open Learning Conference in Australia; writers festivals in Indonesia (Ubud Writers Festival 2004–16) and language and corporate institutes overseas (Indonesia, Japan and South Africa). Shelley is a founding member of Professional Editors Association (NSW), was President of the NSW Society of Editors from 2001–03, Vice-President in 2004, Chair of the Accreditation Board and active in other national initiatives through the Institute of Professional Editors (IPEd).
Shelley is writing her own book. So she understands how to wear a few hats. The author one is, currently, the worst fitting. This will change.
Courses conducted:
Phoon Kok Hwa
Phoon Kok Hwa is a Publisher at Candid Creation Publishing, a leading bilingual publishing house in Singapore. As a Publishing Coach, he has spent the last 12 years helping hundreds of aspiring authors to get their books published and marketed. Kok Hwa is a literary agent at heart, nurturing and extracting the potential book out of every aspiring author.. Apart from his personal beliefs in author expression, he also believes in a pragmatic aspect to publishing a book- personal branding- often stating that nothing produces instant credibility faster than giving away a book as a calling card.
Courses conducted:
John Kremer
John Kremer is an acknowledged expert on book publishing and marketing. Besides being the owner of his own publishing company (Open Horizons in Taos, New Mexico), he was the Editor of the Book Marketing Update newsletter for more than twenty years. John is also the author of a number of books on publishing and marketing, including 1001 Ways to Market Your Books: For Authors and Publishers (6th Edition), The Complete Direct Marketing Sourcebook, High Impact Marketing on a Low Impact Budget, and Celebrate Today. For the past twenty years, John has also consulted with some of the top bestselling authors in the US.
Courses conducted:
Fran Lebowitz
Fran Lebowitz worked in several departments at major trade publishers and the world famous William Morris Agency before becoming an agent for twelve years at Writers House. She represented several New York Times bestsellers, two US National Book Award Finalists and a Newberry Award Winner. She was the agent for the mega-hit Animorphs. In Asia, Fran works closely with the National Book Development Council of Singapore and helps writers find agents in the US and UK. She is the Executive Producer of a feature length motion picture and regular columnist for the American Association newspaper. Her book Tales From A Broad was published by Bantam is also available in all e-books outlets.
Courses conducted: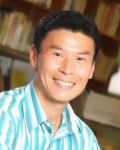 Lee Kow Fong
Lee Kow Fong, or Ah Guo, graduated with a BA(Hons) from the National University of Singapore and holds a Postgraduate Diploma in Translation and Interpretation from the Nanyang Technological University. He received his MA in Children's Book Illustration from Cambridge School of Art, Anglia Ruskin University, UK in 2011. Besides teaching as a full-time lecturer at the School of Humanities & Social Sciences, Ngee Ann Polytechnic, he is also actively involved in the promotion and creation of children's picture-books in Singapore.
Courses conducted:
Karen Lee
Karen is a storyteller and trainer with 20 years of teaching experience in the education field. She has been telling stories to people of all ages, from all walks of life, sharing with them hope, courage and a chance to understand the self and others. She has trained preschool teachers and volunteers who tell stories in their communities. She enjoys bringing to her audience the joy that can be gained from storytelling.
Courses conducted:
Melanie Lee
Melanie Lee is a children's book author, an arts and lifestyle writer, and a communications lecturer. The Adventures of Squirky the Alien, her picture book series on adoption, won the Crystal Kite Award 2016 (Middle East/India/Asia division) and Second Prize at the Samsung KidsTime Authors' Award 2016. She is also the author of Quiet Journeys: Finding Stillness in Chaos and Imaginary Friends: 26 Fables for the Kid in Us.
Courses conducted: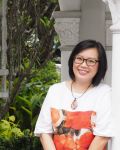 Lee Seow Ser
Lee Seow Ser is the author of The Rain Tree and Si Ma Guang and the Giant Jar. As project lead of To S.I.R. (Socially Inclusive Reads) with Love, she joyfully creates values-imbued picture books with stories in dyslexia-friendly font, Braille and tactile elements for children, with or without special needs, to enjoy.
Courses conducted:
Linda Tan Lingard
Linda Tan Lingard is the managing partner of Yusof Gajah Lingard Literary Agency. She has worked in the publishing industry for more than 20 years primarily in business, legal and tax publications. Linda has lived and worked in Jakarta, Hong Kong and UK and is keen to promote multicultural understanding through books and related activities. Linda is a Frankfurt Book Fair fellow and a fellow of the Asian Publishers Fellowship (Korea). She is a graduate of Universiti Kebangsaan Malaysia and holds an MBA from Leicester University, UK and a Certificate in Copyright from HarvardX.
Courses conducted: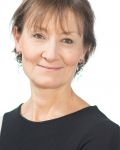 Rachel Maund
Rachel Maund has over 30 years' experience of writing copy for publishers, and has been running training workshops on copywriting for 20 years, and on five continents. Her company, Marketability (UK) Ltd, is London-based but works with publishing clients all over the world, specialising in marketing and in training. She works across all publishing sectors, including large and small companies in STM, academic, schools, business/professional, travel, and trade. Clients include John Wiley, OUP, Cambridge University Press, Hachette, HarperCollins, SpringerNature, Taylor & Francis, SAGE Publications, World Scientific, Cengage, Pearson, Bloomsbury, and Bradt Travel Guides.
Courses conducted:
Kate McCallum
Kate McCallum has worked in the South African publishing industry for 30 years. While her early background was on the editorial side, her later career was in general management, where she was Managing Director of Oxford University Press Southern Africa for 12 years.
Within the publishing industry, she has held most of the key positions in the industry associations, ranging from
Secretary of the former IPASA, Secretary of PASA, Chair of the Educational Publishers' Executive, to being the first woman Chair of the Publishers' Association.
She also initiated the Print Industries' Cluster Council, and was elected the first Chair. In these roles her interests in the industry have been wide-ranging, and she has written and delivered many papers on aspects of the industry.
Also a published author, she has delivered papers at various conferences, done extensive media promotion of books and reading, trained, lectured, and acted as external examiner at UCT and at Wits.
For the last four years she has run her own business as an international publishing consultant, consulting to publishing companies, NGOs, aid agencies, ministries of education, and individuals.
Courses conducted:
John McKenzie
John McKenzie is a Principal Lecturer at the University of Canterbury College of Education, passionate about the centrality of story, in all its guises, in the curriculum. He designed and implemented the graduate level Diploma in Children's Literature. He has many conference papers to his credit, is involved in the development of literacy qualifications in South Africa and has been awarded the Betty Gilderdale Award for services to NZ children's literature.
Courses conducted: