Susan Amy
Susan Amy, a native of England, has spent the past 17 years designing and running many tailored courses in areas such as business presentation skills, business communication, interpersonal skills, public relations, telephone techniques and business and technical writing for multinational corporations in banking, petroleum, telecommunication and various manufacturing industries.
Susan has worked with the Singapore National Institute of Education (NIEI – international branch), RELC (SEAMEO) Language Teaching Institute, the Singapore Institute of Management (SIM), the Nanyang Technological University (NTU), the Singapore Productivity and Standards Board (PSB), Temasek Polytechnic and the Singapore Teachers' Union (STU).
Susan has a particular interest in teaching pronunciation, spoken English and oral presentation skills and is an enthusiastic proponent of active learning. In 2011, she managed and prepared materials for a language laboratory-based pronunciation programme for Vietnam and running a 3-month, whole-school, integrated partnership with Singapore schools.
Courses conducted:
Amanda Blum
One for sitting back contemplating the meaning of life, Amanda skips the small talk and gets straight into life's bigger questions – while cracking a grin and making silly jokes. Just because life's complicated, doesn't mean it's serious, right? She believes life's a story (literally) - and that creative thinking and authentic expression is the key to living it well. Her mission to help people stay true to who they are while feeling wildly, intoxicatingly alive. Her method of choice? Helping soulful folks to find their story and broadcast their truth so they can build a brand of style and substance. Visit her at www.amandablum.com

Courses conducted:
Don Bosco
Don Bosco writes stories for children and teens. He started the publishing studio Super Cool Books in 2011 and has since released speculative fiction titles such as the Time Talisman series and the Sherlock Hong series.His work is inspired by Asian legends and myths, as well as Asian pop culture like manga, and features a very diverse cast of characters.
Courses conducted:
Dr Sangeet Bhullar
Dr Sangeet Bhullar, Executive Director, WISE KIDS and Founder of the Digital & People Project. Recent work includes delivering a Keynote Address for the Digital Communities Wales Conference 2016. She also works with organisations like the Ministry of Education in Singapore (for example in training their EdTech officers in July 2015), and in reviewing the secondary school Cyber Wellness curriculum.
Courses conducted:
Mark Cheng
Mr Mark Cheng is a legal counsel and faculty at the IP Academy. Before joining IPA, Mark in private practice in an international firm where he specialised in dispute resolution, criminal and civil litigation, mediation, and arbitration proceedings. Through his practice, Mark has experience working with a wide range of disputes ranging from workman compensation and personal injury claims, to multi-national companies in cross-jurisdictional disputes. Mark has also had experience with the corporate drafting and reviewing of contracts, including high-profile employment agreements and multi-million dollar escrow agreements. Outside of practice, Mark has a keen interest in the intersections between intellectual property law and the areas of music, art, and technology, and has furthered that interest in his time with IPA.
IP Academy's In-house programmes

The IP Academy (Singapore) can customise in-house programmes for your organisation. Feel free to contact us at (65) 6221 8622 or email: [email protected] for more information
Courses conducted: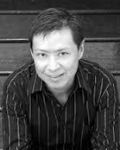 Felix Cheong
Felix Cheong, completed his Master of Philosophy in Creative Writing at the University of Queensland in 2002 and is currently an adjunct lecturer with Murdoch University, University of Newcastle, University of Western Australia, Temasek Polytechnic and LASALLE College of the Arts.
Author of nine books, including four collections of poetry, two teen detective novels, The Call from Crying House (2006), and the sequel, Woman in the Last Carriage (2007), and Vanishing Point, which was long-listed for the prestigious Frank O'Connor last year. His latest book is Singapore Siu Dai, a collection of humorous flash fiction. The sequel, Singapore Siu Dai 2, will be launched in September.
He received the National Arts Council's Young Artist of the Year for Literature Award in 2000 and was nominated for the Singapore Literature Prize in 2004.
Courses conducted:
Josephine Chia
Josephine Chia is an internationally published author and Creative Writing facilitator. She is proud of her Peranakan heritage which she expresses in her writing. Her latest book, Kampong Spirit, Gotong Royong, Life in Potong Pasir 1955 to 1965, published by Marshall Cavendish, features Josephine's childhood in a kampong. This is her eighth book.
Josephine has recently returned to Singapore to live after having been in England for over thirty years. Her big literary break came in UK in 1992 when her short story, Tropical Fever won her a prize for UK's Ian St. James Award and was published by Harper Collins in an anthology. Since then Josephine has gone on to win other UK prizes. She writes both fiction and non-fiction. The second edition of her memoirs, Frog Under A Coconut Shell was released in UK in April 2011. This book is about Josephine's mother and her battle with Alzheimer's.
Courses conducted:
Dr Noel Chia
Dr Noel Chia Kok Hwee, an Associate Professor at the National Institute of Education, holds a doctorate degree in dyslexia. In 2012, he was duly elected into the Omega Gamma Chi Honour Society in recognition of his outstanding scholastic achievement and excellence in special education.
Courses conducted:
Ricky Chng
Ricky Chng is a self-taught paper engineer who tinkers with paper to create paper work such as pop-ups, paper automata and paper craft. In 2015, he self-published a pop-up book titled 'Singapore Counts: 1 to 10 Pop-up Book' with the SG50 Celebration fund and gave the books to thirteen childcare centres for educational use. He is an in-house artist at Tinkering [email protected] Centre and conducted a 5-day workshop at Tinkering Studio in December 2016 to make Christmas pop-up cards. He has attended Maker Faire Singapore since 2016 to share his love of paper work. With a collection of more than 100 movable books as inspiration for his works, he loves to share with his audience the joy of appreciating and making pop-ups.
Courses conducted: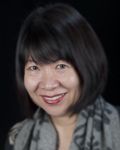 Melina Chua-Clark
Melina brings with her more than thirty years of experience in Advertising and Marketing Communication. From an award-winning background in copywriting, she has held significant senior creative and management positions in international advertising agencies as well as founding a local one.
Her teaching experience includes lecturing at the Nanyang Technological University on Communication subjects such as Creative Strategy, Advertising and Writing for Media; and teaching Creative Concepts, Art of Story and History of the Arts at the Republic Poly.
Melina holds an MSocSc (Counselling) and a BA in Sociology and English.
In addition to teaching and training based on her professional communication specialty, she conducts workshops on soft skills development and personal growth and fulfillment. She is passionate about how the application of communication skills and expertise can be harnessed for individuals to achieve life goals.
Courses conducted:
Alice Clark-Platts
Alice Clark-Platts is a former human rights lawyer who has worked on cases involving Winnie Mandela and the rapper Snoop Dogg. Her Detective Inspector Erica Martin novels, BITTER FRUITS (2015) and THE TAKEN (2016), are published by Penguin Random House. Her third novel THE FLOWER GIRLS is due to be published soon. Alice is the founder of the Singapore Writers' Group and has edited two anthologies of short stories, the last one latterly published by Ethos Books. Her short fiction has been published in various works. Alice holds a Masters degree and has two young daughters.
Courses conducted:
Simon Clews
Simon Clews has been involved in all things literary for close to three decades now. For fourteen years he directed the world famous Melbourne Writers Festival and for the past decade he has headed up Melbourne University's prestigious Writing Centre for Scholars and Researchers, recently renamed the Melbourne Engagement Lab. He has organised thousands of literary events, written for newspapers and magazines and is currently wrestling with a small digital publishing start-up that seems to have a life of its own. He teaches writers and academics all around the world how to get the best out of the only tool they have in their trade ... words.
Courses conducted: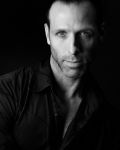 Xavier Comas
Xavier Comas is a Fine Arts graduate of the University of Barcelona and Spanish graphic designer, photographer and author with more than 25 year-experience in book cover design. He is the founder of Opalworks, one of the foremost book cover studios in Spain and the CEO of Cover Kitchen, an award-winning book cover design studio based in Bangkok working for international publishers such as Penguin-RandomHouse, Planeta and Tuttle. His cover design for the European bestseller "Viajo Sola", was selected by leading art directors in the publishing industry as one of the best cover designs in Spain of 2014. Xavier's first book, both as a photographer and author, titled "The House of the Raja", was published in 2014 by River Books.
Courses conducted:
Paul Crabtree
Paul is a Director of Velo, a London-based digital marketing communications agency with media owner clients including John Wiley, Informa, Universal Music and The Stage. After starting his career in Informa's online marketing team, Paul held senior consultancy positions within several large digital marketing agencies all with significant publishing clients, including the leading email service provider Adestra (which serves most of the UK's largest publishers' email campaigns).
Paul has run training courses on SEO and Social Media Marketing for Rachel Maund at Marketability in the UK since 2008 and has also worked with Rachel to deliver workshops to publishing clients on these topics in Singapore, Germany and North America.
http://www.velomarketing.co.uk/
Courses conducted:
Jessica Dang
Jessica is a Senior Consultant & Global Head of Training with the Soundway Learning Group. She has developed over 300 workshops and learning events for children, parents, educators, executives & other adults. Jessica is the creator of Soundway's Chaos & Mayhem Learning System. She is a long time proponent of making learning fun, engaging and hands-on. She is also a big believer in community service, and develops large scale, education based CSR programs for companies. Her workshops and learning events have been attended by over 300 000 participants. Jessica was recently selected to participate in the prestigious Certified Workplace Learning Specialist program. She releases several books from the first quarter of 2017.
Courses conducted:
Samantha De Silva
Samantha De Silva's first novel, vampire thriller Blood on the Moon was published in 2010. She was part of the writing team for the Speak Good English Movement campaign in 2009, and was a guest speaker at the All In! Young Writer's Seminar 2011. Samantha believes that personal effectiveness and creativity go hand in hand. As a trainer, she draws on the unique perspective and experience of a writer who has learned to unlock and apply creativity in an environment where creativity is essential to success but sometimes overlooked: the corporate workplace.
Samantha is adept at conceptualising and delivering communication skills courses with creative solutions and learning strategies. She also writes academic guides and conducts fiction workshops for adults and young learners. In addition, she provides writing and story analysis for game, film and fiction projects. Samantha possesses a Bachelor of Arts in Communication Studies from Nanyang Technological University.
Courses conducted: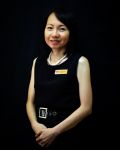 Sylvia Foo
Sylvia is a Senior Lecturer with the DAS Academy which provides training in the field of SpLD from the foundation to postgraduate levels. She has two decades of experience as a specialist in dyslexia, literacy and English Language teaching in various educational institutes including the Dyslexia Association of Singapore. Sylvia has a Diploma in Education (NIE) and is trained in the Orton-Gillingham (OG) and Hornsby approaches to dyslexia intervention. She enjoys designing and delivering courses that enhance best practices in educational therapy.
Courses conducted: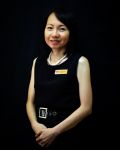 Sylvia Foo
Sylvia is a Senior Lecturer with the DAS Academy which provides training in the field of SpLD from the foundation to postgraduate levels. She has two decades of experience as a specialist in dyslexia, literacy and English Language teaching in various educational institutes including the Dyslexia Association of Singapore. Sylvia has a Diploma in Education (NIE) and is trained in the Orton-Gillingham (OG) and Hornsby approaches to dyslexia intervention. She enjoys designing and delivering courses that enhance best practices in educational therapy.
Courses conducted:
Yusof Gajah
The roots of Yusof Gajah's current paintings come from more than two decades of exploring naïve art not only for art's sake but also for its story telling possibilities. An accomplished children's book illustrator, Yusof has won several prestigious awards including the 1997 Grand Prix awards at Noma Concours for Children's Picture Book Illustration in Japan. Best loved for his delightful Tiga Ekor Gajah children's book, Yusof reveals himself as a storyteller with a sensitive way of imparting knowledge and wry wit that ignites our imagination, children and adult alike.
Courses conducted: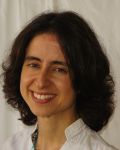 Ana Sousa Gavin
Ana Sousa Gavin is an experienced storyteller and trainer, qualified in Psychology and Early Years Education. She has a great passion for storytelling and believes that anyone can be a storyteller with their own personal style.
Courses conducted: