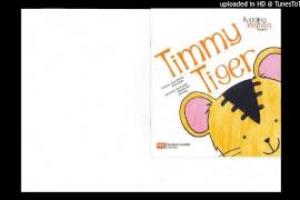 View Gallery
SYNOPSIS
The Stories Aloud workshop aims to develop participants' skills in reading aloud in an engaging manner so as to obtain and hold audience attention, whether reading to groups or individuals. This workshop covers all areas of reading aloud either to children or to adults, including vocal tone, clarity, pausing, emphasis, rhythm and shaping a spoken piece. Participants will get plenty of practice in reading pieces of their own as well as other participants' pieces. In addition, they will receive constructive feedback on their performances.
COURSE OUTLINE
•Samples of great reading performances
•What makes a reading great?
•Vocal tone, clarity and emphasis
•Rhythm and pausing
•Individual performances
•Emoting with authenticity
•Performance checklist
•Collaborative performance assignment
•Individual performance and self-analysis
•Constructive peer feedback and practice
•Collaborative performance

About the trainer:

Susan Amy
Susan Amy, a native of England, has spent the past 17 years designing and running many tailored courses in areas such as business presentation skills, business communication, interpersonal skills, public relations, telephone techniques and business and technical writing for multinational corporations in banking, petroleum, telecommunication and various manufacturing industries.
Susan has worked with the Singapore National Institute of Education (NIEI – international branch), RELC (SEAMEO) Language Teaching Institute, the Singapore Institute of Management (SIM), the Nanyang Technological University (NTU), the Singapore Productivity and Standards Board (PSB), Temasek Polytechnic and the Singapore Teachers' Union (STU).
Susan has a particular interest in teaching pronunciation, spoken English and oral presentation skills and is an enthusiastic proponent of active learning. In 2011, she managed and prepared materials for a language laboratory-based pronunciation programme for Vietnam and running a 3-month, whole-school, integrated partnership with Singapore schools.
Registration Details
Minimum – Maximum Number of Participants: 15 – 25 pax
Registration is on a first-come-first-served basis and workshop fees must be paid before the workshop. If the minimum number of participants is not met for the class, the organisers will inform all participants about possible postponement and cancellation of workshop, two weeks before the workshop date.
All ALAP workshops serve tea-breaks and provide course handouts.
Cancellation & Substitution
The workshop can be cancelled or postponed two weeks before the workshop date if the minimum number of participants is not met. Participants will be fully refunded for workshops cancelled by us.
Participants who are unable to attend a workshop they have registered for are to inform us of the reason two weeks before the workshop date. They will be fully refunded in the event of extenuating and mitigating circumstances ( E.g. illness, bereavement, accidents) . Those who inform us later than two weeks before the workshop date will receive a 50 % refund. Participants can also opt to attend another course at the same value within the same year.
Upon registration, you are deemed to have read and understood the cancellation, withdrawal and substitution policy and accept the terms contained therein.