Creating a winning book cover
By Xavier Comas
28 – 29 June 2018 (Thu – Fri)
9:30am – 5:30pm
Goodman Arts Centre
90 Goodman Road, Block E, #03-32, Singapore 439053
MAP
Course Fee: $220.00
Eventbrite Registration Fee: $7.49
Grants/Discounts

Register
SYNOPSIS
Creating a winning cover is a two-day 13-hour workshop suitable for anyone involved in the publishing industry: graphic designers, editors, publishers and writers who want to learn about the fascinating process of designing book covers. The keystone of the workshop will be in-depth brainstorming techniques to generate ideas and concepts that set the basis to create a great book cover. Award-winning covers by renowned international designers, including covers designed by the facilitator, will be used as case studies. Participants will engage in all stages of the creative process through the use of collaborative exercises: visual and verbal brainstorming, cover conceptualisation and design layout assisted by the facilitator.
Pre-workshop preparation: Prior to attending the workshop, each participant would have selected two bad covers (one on fiction and another one on non-fiction) that they would like to redesign, according to their own criteria. These covers will be used by the facilitator as case-studies. After a comparative discussion, participants will provide reasons for the cover they have chosen to redesign. Participants will create cover drafts using suitable imagery from online stock image libraries after a discussion on the feasible redesign ideas.
Requirements: Designers can bring their own laptop equipped with layout design software (Adobe Indesign or alike). Non-designers can bring their laptop or tablet as well to source for images and conduct research/searches on the workshop topic.
COURSE OBJECTIVES
Demystifying the book cover design process - the foundations of a solid book cover design
The ability to engage with covers visual analysis and abstract concepts - the interplay between image/illustration and typography, the right tone of voice and suitable imagery, imaginative and feasible ideas, the making of a successful cover
Developing skills of team creative work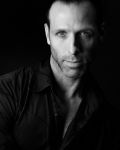 Xavier Comas is a Fine Arts graduate of the University of Barcelona and Spanish graphic designer, photographer and author with more than 25 year-experience in book cover design. He is the founder of Opalworks, one of the foremost book cover studios in Spain and the CEO of Cover Kitchen, an award-winning book cover design studio based in Bangkok working for international publishers such as Penguin-RandomHouse, Planeta and Tuttle. His cover design for the European bestseller "Viajo Sola", was selected by leading art directors in the publishing industry as one of the best cover designs in Spain of 2014. Xavier's first book, both as a photographer and author, titled "The House of the Raja", was published in 2014 by River Books.
Registration Details
ALAP'S Bring a Friend Discount
ALAP'S BRING A FRIEND DISCOUNT: Enjoy a 10% discount on each ticket when you sign-up for two tickets in one purchase
Please request ALAP staff ([email protected]) for the discount code, before registering and paying for the workshops via Eventbrite.
ALAP's Three and More Discount
ALAP's THREE N MORE DISCOUNT: Form a group of three and more and enjoy a 15% discount on each ticket in one purchase
Please request ALAP staff ([email protected]) for the discount code, before registering and paying for the workshops via Eventbrite.
Capability Development Grant
The Capability Development Grant is open to individuals and organisations who have a strong track record of involvement in the arts at a professional level, and is able to demonstrate commitment to the long-term development of the arts in Singapore.
Kinokuniya Privilege Card Members
Kinokuniya Privilege card members can also enjoy a 10% discount on all our courses. Please share with us your membership card number by emailing [email protected] along with the workshop title.
SINGAPORE BOOK PUBLISHERS ASSOCIATION (SBPA) DISCOUNT
SBPA members can enjoy a 15% discount off ALAP's publishing courses.
Please e-mail to [email protected] with your name, organisation name, number of pax attending, workshop title and we will provide you with the discount code for online registration.
Minimum – Maximum Number of Participants: 15 – 30 pax
Registration is on a first-come-first-served basis and workshop fees must be paid before the workshop. If the minimum number of participants is not met for the class, the organisers will inform all participants about possible postponement and cancellation of workshop, two weeks before the workshop date.
All ALAP workshops serve tea-breaks and provide course handouts.
Cancellation & Substitution
The workshop can be cancelled or postponed two weeks before the workshop date if the minimum number of participants is not met. Participants will be fully refunded for workshops cancelled by us.
Participants who are unable to attend a workshop they have registered for are to inform us of the reason two weeks before the workshop date. They will be fully refunded in the event of extenuating and mitigating circumstances ( E.g. illness, bereavement, accidents) . Those who inform us later than two weeks before the workshop date will receive a 50 % refund. Participants can also opt to attend another course at the same value within the same year.
Upon registration, you are deemed to have read and understood the cancellation, withdrawal and substitution policy and accept the terms contained therein.