This course is eligible for SkillsFuture. Details here!
Synopsis
All good writing is rewriting. In this masterclass, we'll look at the techniques great writers use to recraft and finesse their work; then we'll find those that work for us. We'll learn to identify the sins of 'bad' writing that dilute the 'wow' factor.
But editing your own work requires precision. The art of the edit is being able to identify the problem in your own work. So, armed with that understanding we'll be able to identify the 'offending' parts of our own work and begin knowing what to do to fix them. We'll build a repertoire of editing skills—to avoid further lapses.

The masterclass will include:
Text analysis and understanding of writing elements:
Structure, style, POV, characterisation, dialogue, plot, showing and not telling… and more
Self-editing techniques
Participants are asked to send 6-8 pages of their writing by 30 May 2017. The writing can be of any genre including fiction or non-fiction. There will be individual feedback for each participant.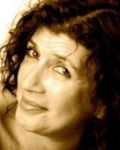 Shelley Kenigsberg is a prominent freelance editor, writer and trainer. She runs S K Publishing (working with a range of private and publishing clients) and, since 2009, has presented Editing in Paradise masterclass programs. In 2012, Writing in Paradise began and now, both programs are fun in (as the name suggests) paradisiacal places. This year, Byron Bay, Ibiza, Myanmar and Bali. She is currently involved in training editors, mentoring writers, and editing and writing for trade, corporate, academic and educational, government and private clients.
Shelley is Head of the Macleay Diploma in Book Editing and Publishing and has delivered the course for the past 26 years. She has developed and presented courses for writers centres (Northern Rivers WC, Northern Territory WC, NSW WC, Tasmanian WC, Qld WC); Asia-Pacific Writers and Translators; Societies of Editors, Style Council, Institute of Professional Editors conferences, Distance Education for the Open Learning Conference in Australia; writers festivals in Indonesia (Ubud Writers Festival 2004–16) and language and corporate institutes overseas (Indonesia, Japan and South Africa). Shelley is a founding member of Professional Editors Association (NSW), was President of the NSW Society of Editors from 2001–03, Vice-President in 2004, Chair of the Accreditation Board and active in other national initiatives through the Institute of Professional Editors (IPEd).
Shelley is writing her own book. So she understands how to wear a few hats. The author one is, currently, the worst fitting. This will change.
Registration Details
ALAP'S BRING A FRIEND DISCOUNT
ALAP'S BRING A FRIEND DISCOUNT: Enjoy a 10% discount on each ticket when you sign-up for two tickets in one purchase
Please request ALAP staff (alap@bookcouncil.sg) for the discount code, before registering and paying for the workshops via Eventbrite.
ALAP's THREE N MORE DISCOUNT
ALAP's THREE N MORE DISCOUNT: Form a group of three and more and enjoy a 15% discount on each ticket in one purchase
Please request ALAP staff (alap@bookcouncil.sg) for the discount code, before registering and paying for the workshops via Eventbrite.
Capability Development Grant
The Capability Development Grant is open to individuals and organisations who have a strong track record of involvement in the arts at a professional level, and is able to demonstrate commitment to the long-term development of the arts in Singapore.
Kinokuniya Privilege Card Members
Kinokuniya Privilege card members can also enjoy a 10% discount on all our courses. Please share with us your membership card number by emailing alap@bookcouncil.sg along with the workshop title.
Productivity and Innovation Credit Scheme (PIC)
Eligible businesess can enjoy tax savings in the form of cash payouts and/or tax deductions when they invest in training of employees. Attend our workshops and enjoy PIC credits, either as a 40% cash conversion payour rate or 400% tax deduction/allowances. For more information, visit IRAS' Productivity and Innovation Credit Scheme.
SkillsFuture
Some of ALAP's workshops are eligible for the SkillsFuture Credit. Singaporeans aged 25 and above can use their SkillsFuture Credit to pay the fees for the workshop. Please e-mail us at alap@bookcouncil.sg so that we can help you register for the workshop ticket on our registration portal before you apply to use your SkillsFuture credits 30 days before the course start date.
Participants can disburse their credits to themselves or us via the SkillsFuture Credit Portal. You can disburse the SkillsFuture Credits 30 days before or 90 days after the course start date to yourself or disburse your SkillsFuture Credits to ALAP 30 days before the course start date.
Minimum – Maximum Number of Participants: 15 – 30 pax
Registration is on a first-come-first-served basis and workshop fees must be paid before the workshop. If the minimum number of participants is not met for the class, the organisers will inform all participants about possible postponement and cancellation of workshop, two weeks before the workshop date.
All ALAP workshops serve tea-breaks and provide course handouts.
Cancellation & Substitution
The workshop can be cancelled or postponed two weeks before the workshop date if the minimum number of participants is not met. Participants will be fully refunded for workshops cancelled by us.
Participants who are unable to attend a workshop they have registered for are to inform us of the reason two weeks before the workshop date. They will be fully refunded in the event of extenuating and mitigating circumstances ( E.g. illness, bereavement, accidents) . Those who inform us later than two weeks before the workshop date will receive a 50 % refund. Participants can also opt to attend another course at the same value within the same year.
Upon registration, you are deemed to have read and understood the cancellation, withdrawal and substitution policy and accept the terms contained therein.